Break out the Advent Calendar
We had so much to be thankful at Thanksgiving this year! Bob, Harper Elle, Moss, and I snuggled up for a couple of days of much needed family time and our first Thanksgiving at home. I think it certainly put us in the holiday spirit and here is some pictures to prove it!
Montessori Breakfast with Santa
Harper will start the Montessori School of Franklin in February and what better way to get to know the staff then to attend their largest fundraiser of the year. They hosted a breakfast with Santa, storytime by Mrs. Claus, decorating Christmas ornaments, an amazing song and dance show that Harper adored, and a silent auction! It was so much fun and who knows, we may be working it next year!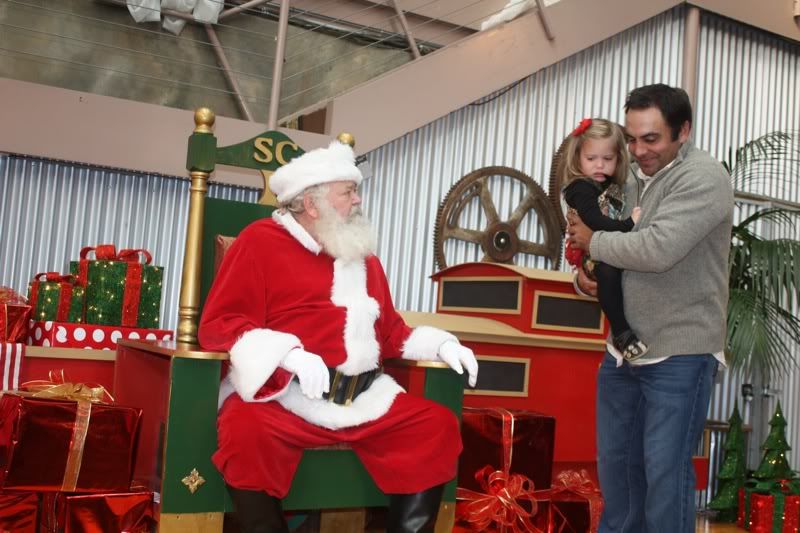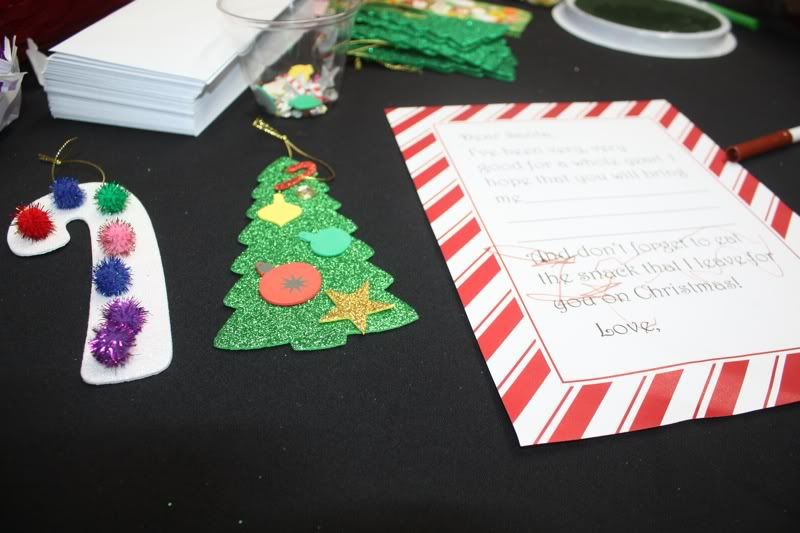 The crew from Madagascar flew into Nashville at Opryland and of course we were front row to see them. Harper is obsessed with Madagascar and I have to say they are still not that bad the 1,467th time you see them. These characters were life size and made of ice. It was magical and quite scary for Harper and we were blown away of how the carvings were so life like!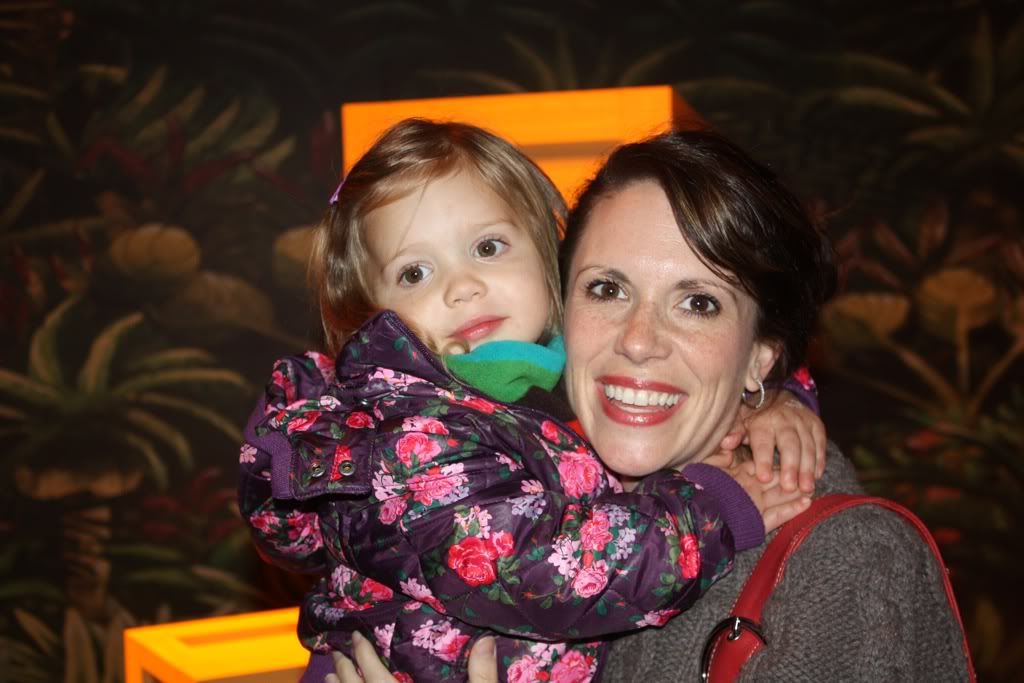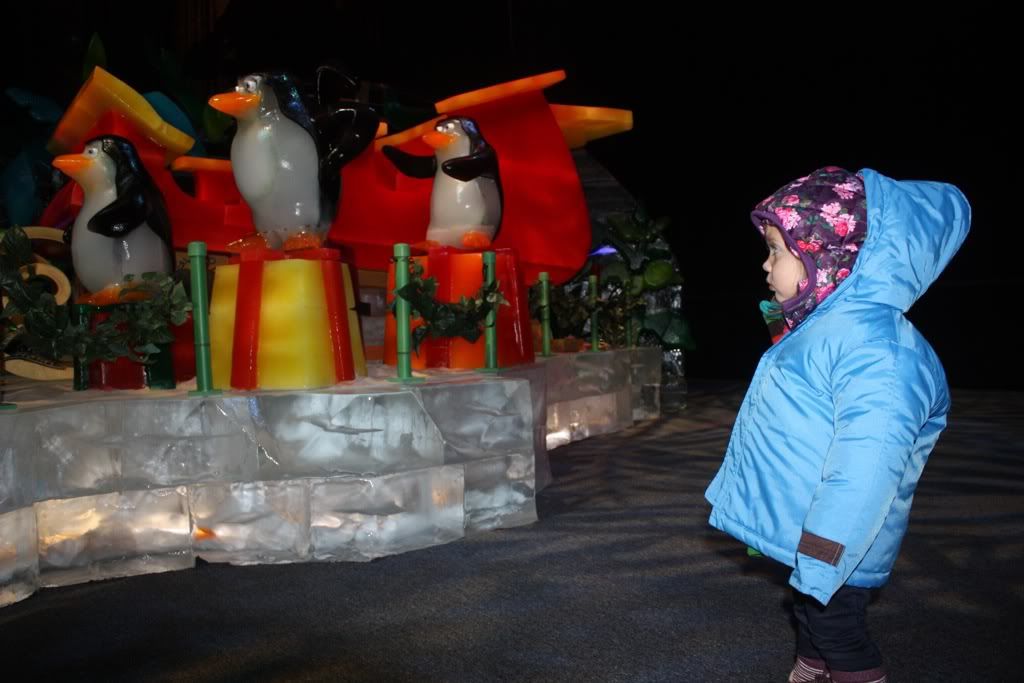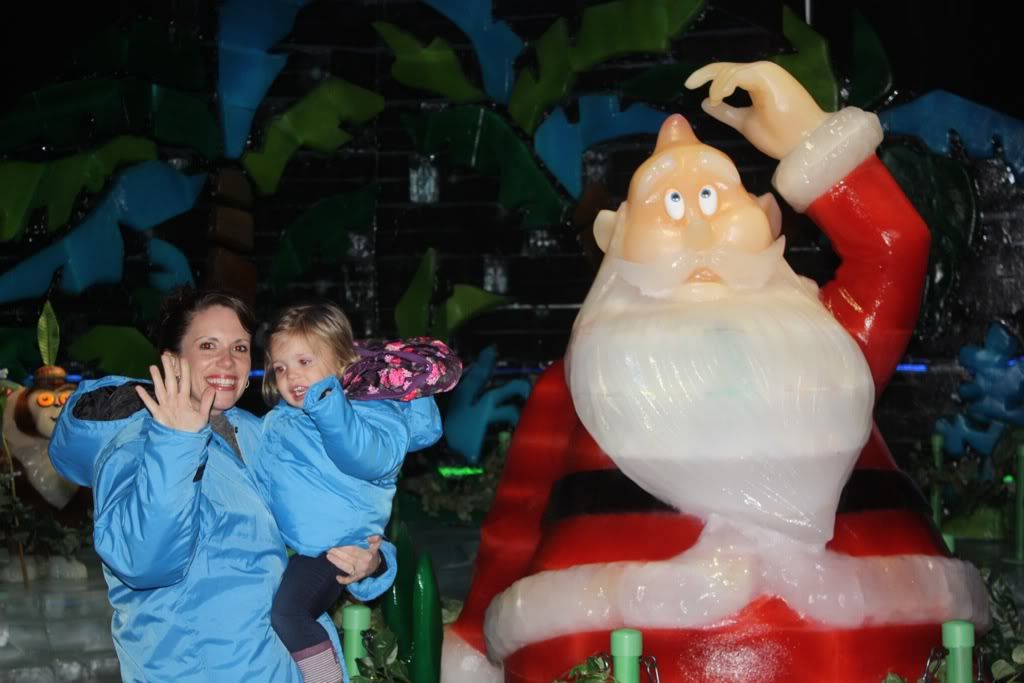 Gingerbread House Decorating
Extra Extra Candy for Squishing, Eating, and Decorating
Plenty of Small Dishes for Everybody
Special Ingredient: Very adorable kids eager to decorate, dance, and dine by the names of;
Cashen, Madeline, and Harper Elle
Put it all together, in a huge room, and turn them loose.
Our night was so fun and very productive, I must say so myself.
Cashen actually left with an intact, very cool Gingerbread House for
"Show and Tell" at school. Harper and Madeline did bore easy with the gigantic house so they completed a Gingerbread Cookie... to their surprise was not worth eating.
Me and Bob.....had a lot fun with these crazy kids.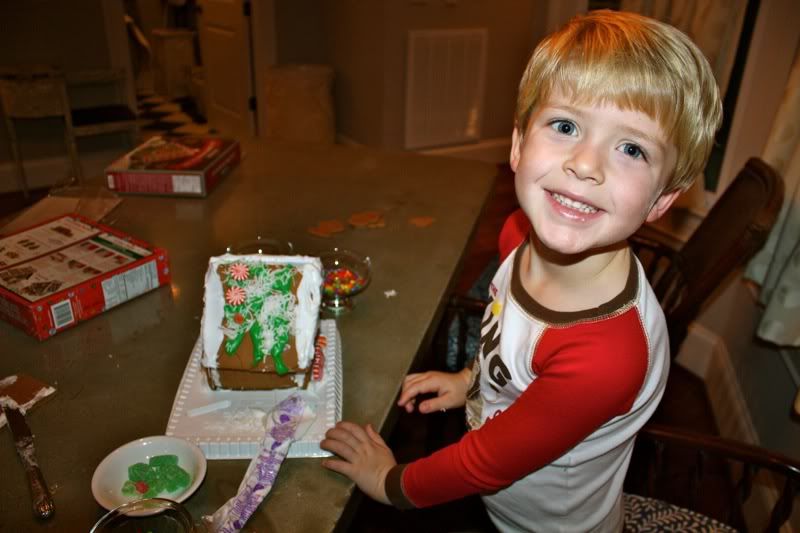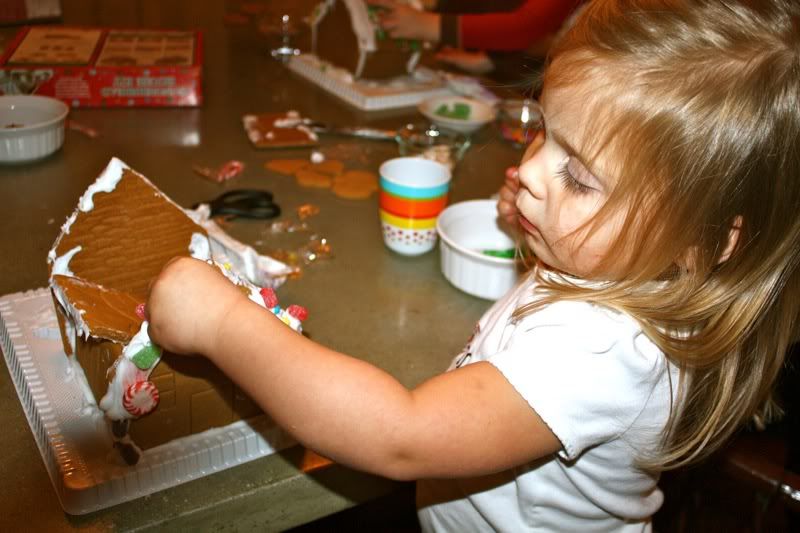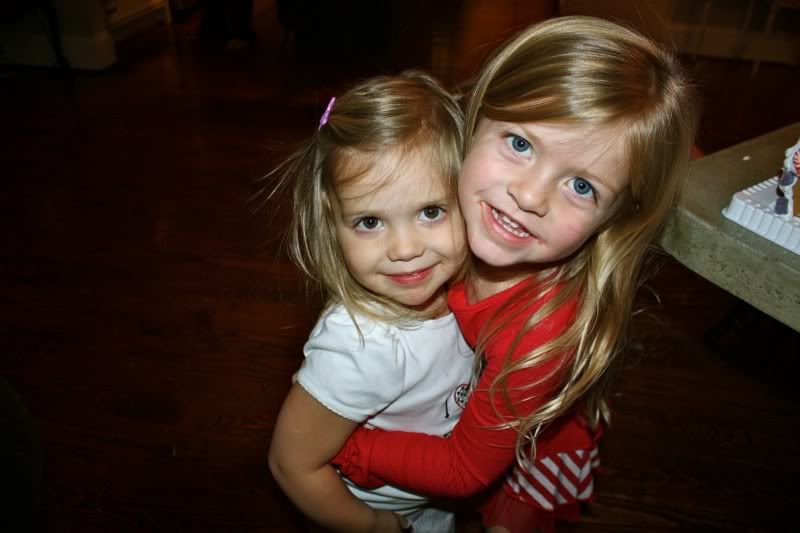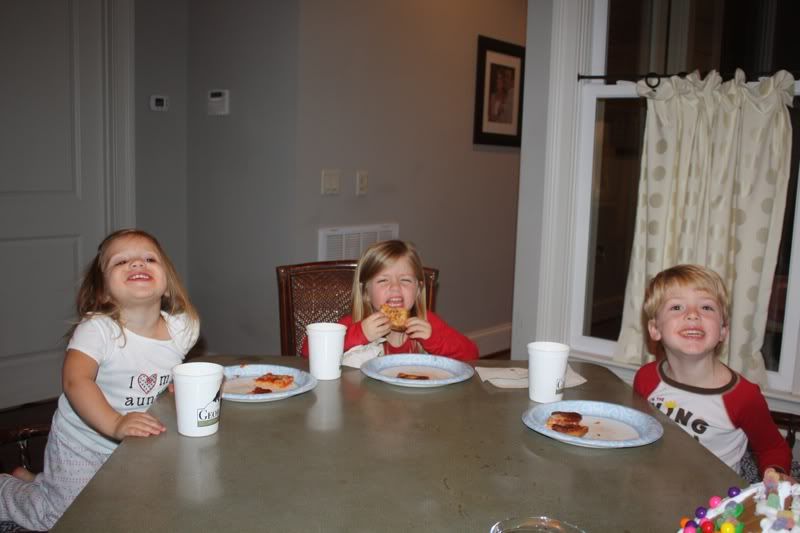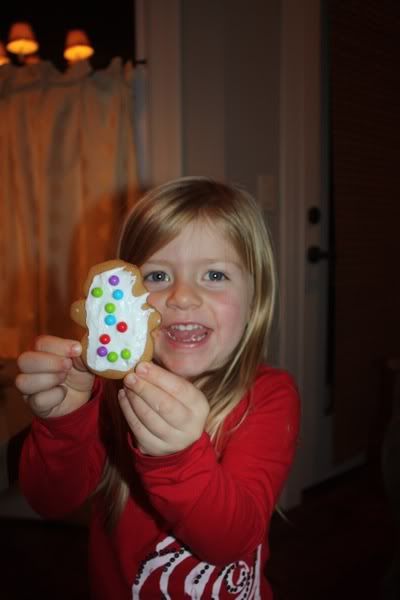 My cousin Michelle has an adorable little girl Leah, one year older than Harper, that sends us regular shipments of clothes and these adorable fancy dresses that Harps is totally noticing these days. As I started decorating the tree for Christmas, Harper slipped a dress on and entertained Moss as part of her usual harassment!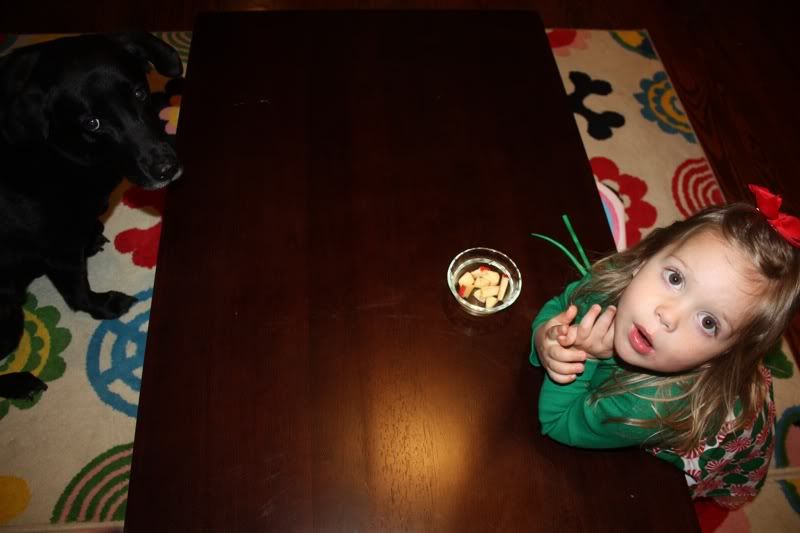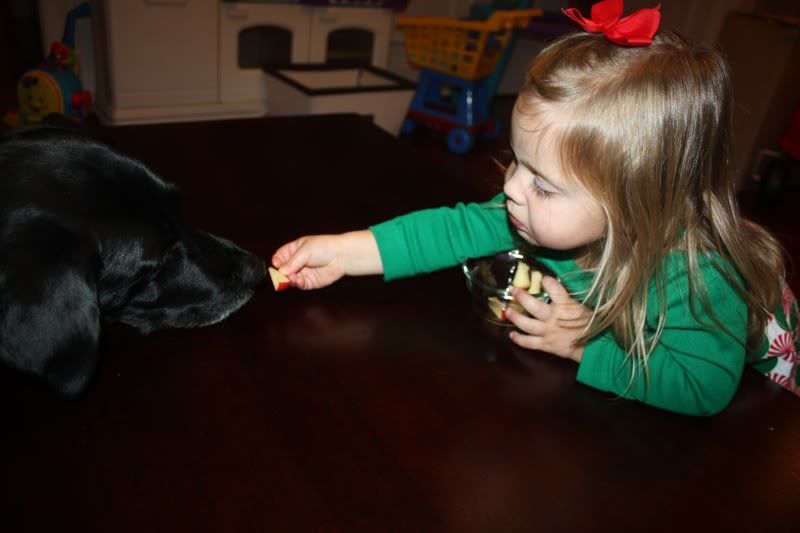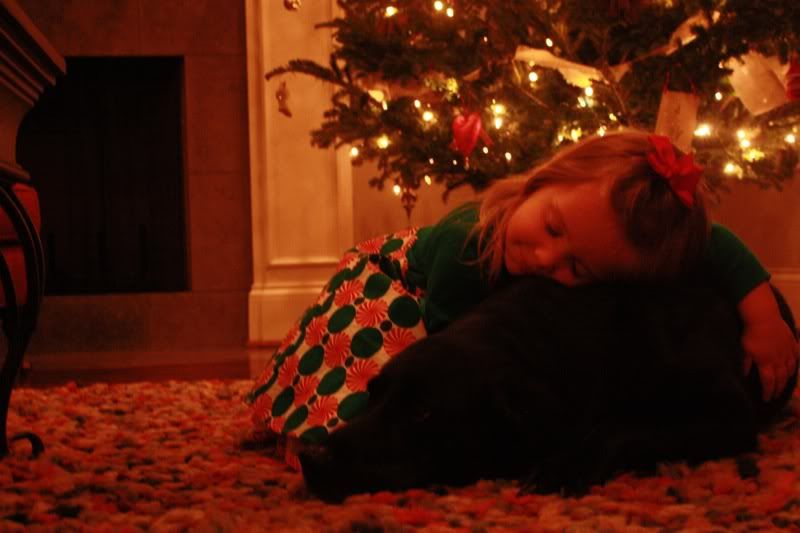 The Gardner School's Christmas Program
Harper and friends attempted to sing "Santa Claus is Coming to Town" in front of about 200 people!!!! She smiled, sported the Santa hat quite fashionably, and just sort of walked around on stage. Not sure she ever sang but we were overwhelmed with her performance...no crying, desperate leaps off the stage, or feet digging into the ground. Bob and I could not have been more proud of her, as well as the other 200 Moms, Dads, and Grandparents gooing and gaaing over their little ones!
I think the highlight for Harper was seeing herself on her Daddy's phone or running the aisles with Isabella, her bestie!