I told you I love Fall and.....
Birthdays
Halloween
Playing Hookie
Bob and I went out for a day to play golf and relax a bit for his birthday. The big 37 for him, the old man. I am thoroughly enjoying that he is soooo much older than me. Keeps me feeling a fresh 35! I love teasing him.
I suggested many things to spoil him for the day and of course golf is what he had already decided. I was so glad because this day was unbelievable to be out on a course. I polished off the cobwebs on my clubs and crossed my fingers my skills would come back to me long enough to keep me interested. Mission attempted and kept up with Bob, who has become such a good golfer, and even snuck in a gossip mag (clearly I'm not as dedicated as I once was) and enough pictures to put on my blog!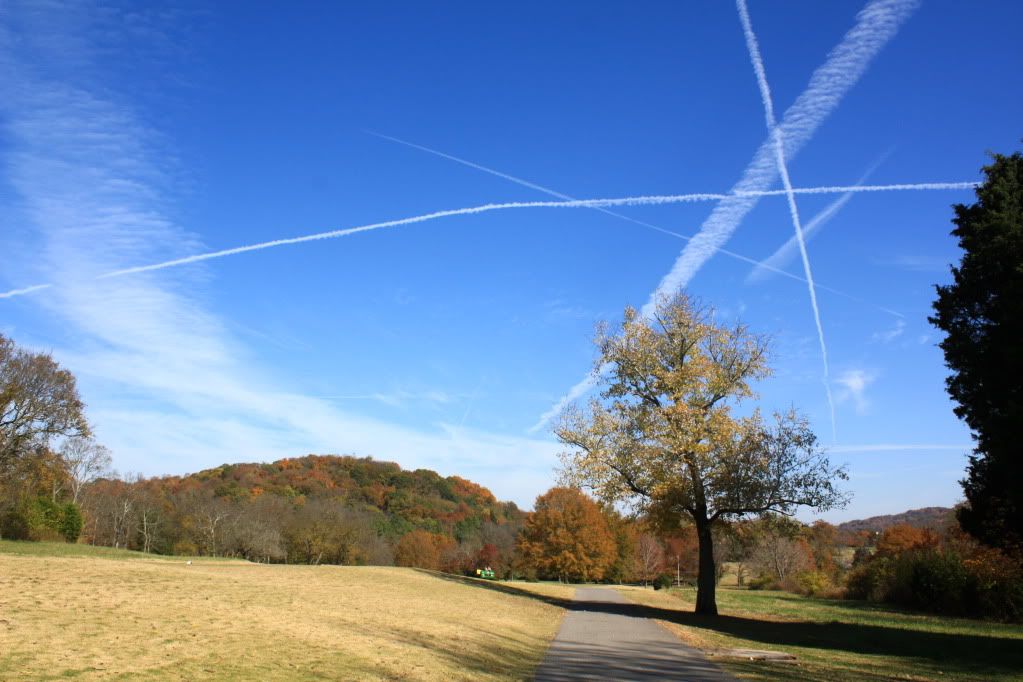 Happy Birthday Daddy
After golfing, Harper and I put together a Birthday Bash for Daddy!
37 candles sure do take up a lot of room, can you even see that it says Happy Birthday Bob:)
We had a blast stuffing our faces with pizza for Dinner and ice cream cake for Dessert.
Harper helped decorate, wrap gifts, and blow out the candles.
Such a sweet helper these days and of course Moss helped complete a family shot that was a terrible ordeal to try and capture but I kind of love it!
Fun, Loving, and Being Silly .... which would basically describe the family we are creating:)!!!!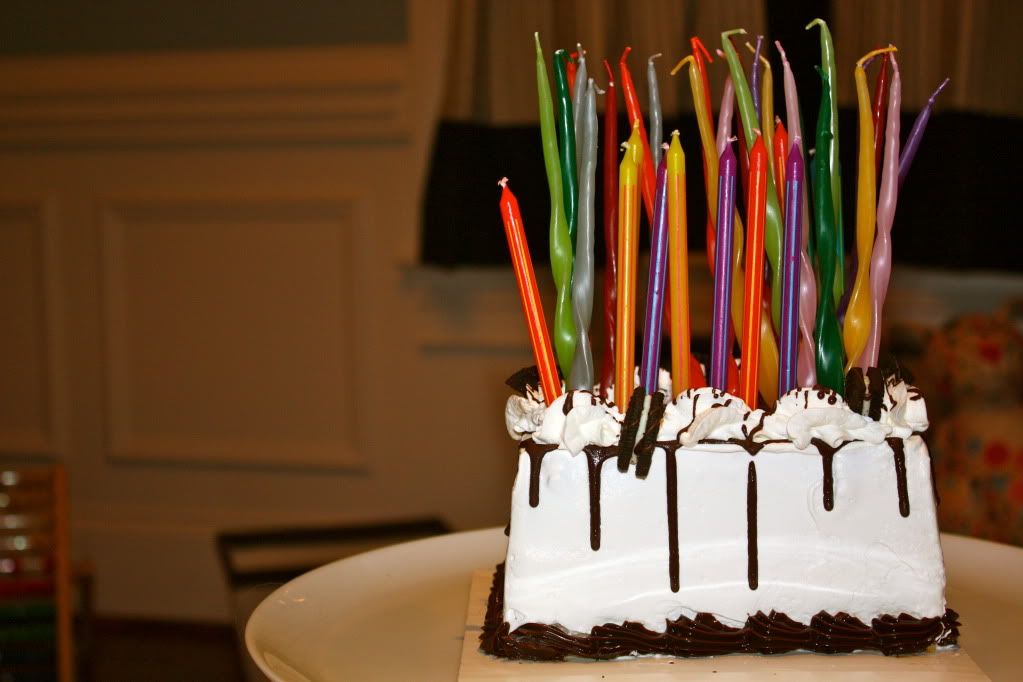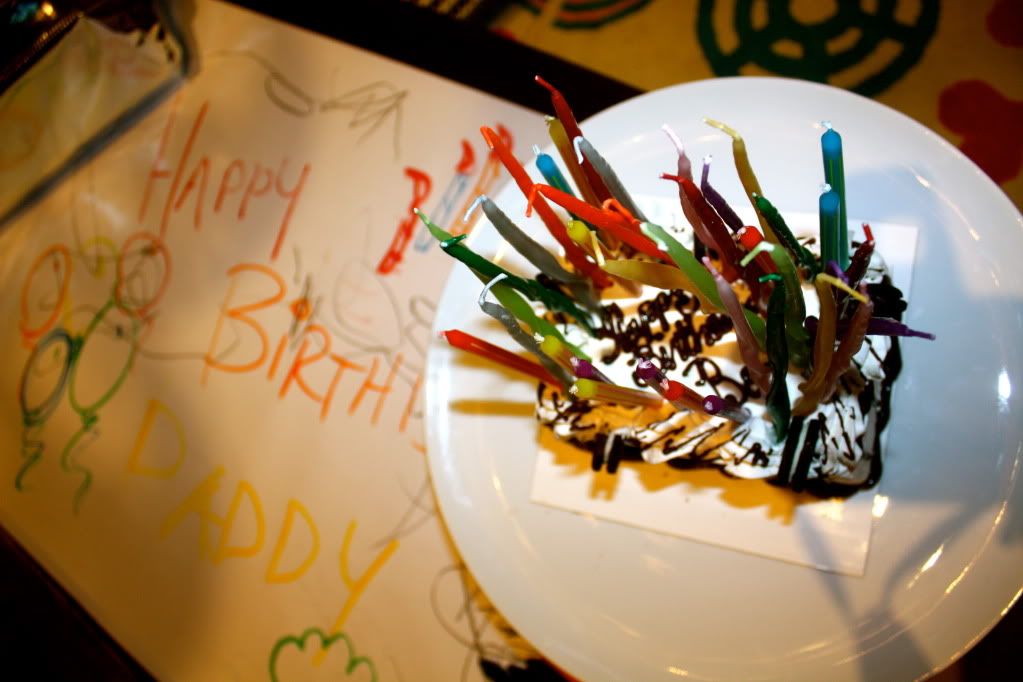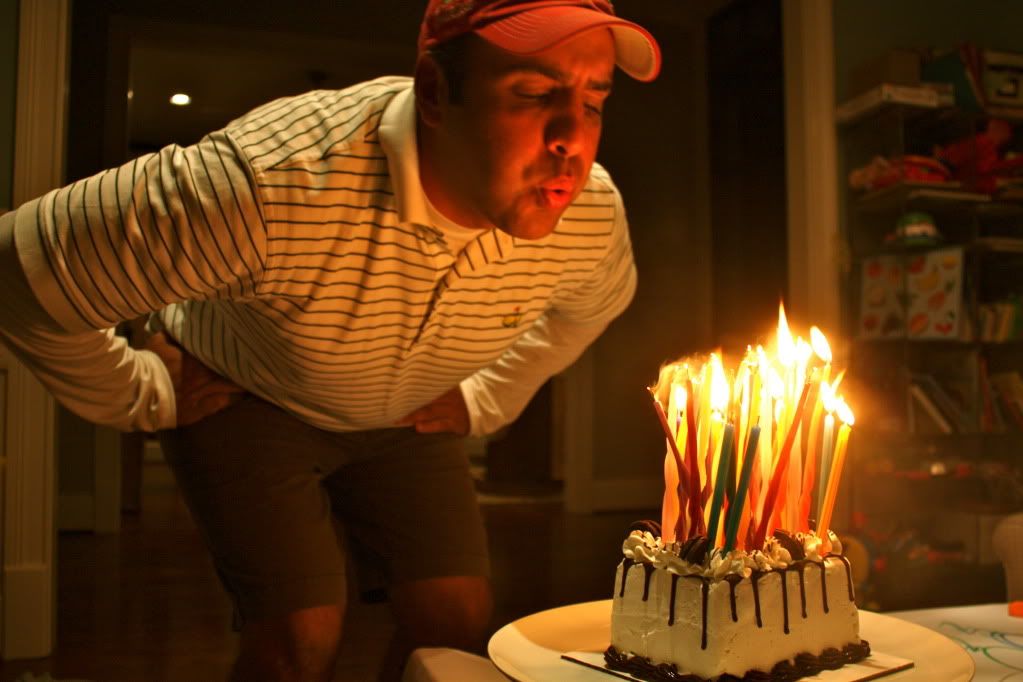 Happy Halloween!
Halloween was so fun this year. Harper dressed as a Ballerina for school and in tribute to her love of horses suited up for the neighborhood Halloween crawl as a "horshey".
After trying to get a ton of pictures, Bob and I took her to a couple of houses to get warmed up with the people she knew and went 1 for 3. She had her first
"Pollipop" and would have been completely content if we had stopped there.
I had to get her to a few more houses because it was so fun to hear her tiny little knock followed by a too soon "Chwick or Chweat". So precious to see this furry little horse digging in her jack o lantern for more candy. After 2 "Pollipops", we headed home to show Daddy (who was hanging out on the porch hosting our candy bowl) the candy we had collected but best of all the red stained socked costume and shirt Harper was sporting. A quick pit stop at Angela's to see Henry and Harper was more than happy to share her candy. I would venture to guess I wouldn't count on it being that easy in the future but I thought it was precious to see them taking it all in.
My neighbors adored her and several gave her best costume they had seen award.
I loved it too and I am already looking forward to the next one.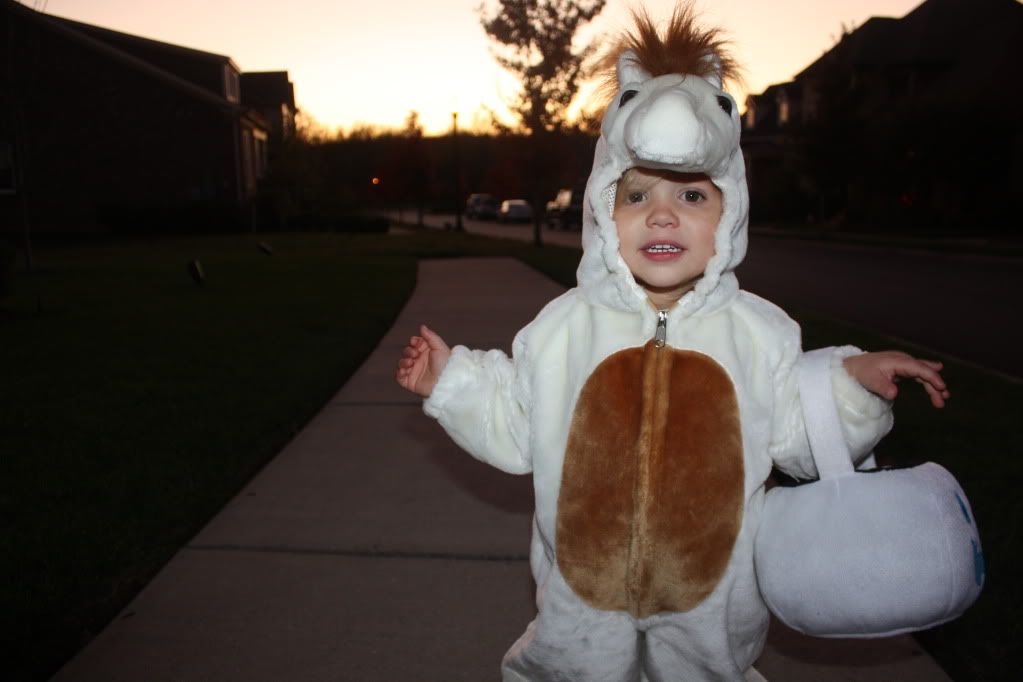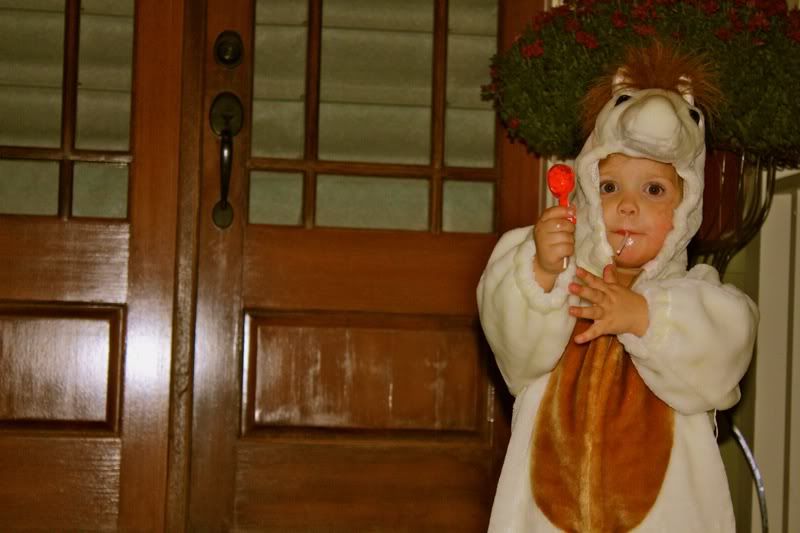 Happy Birthday Moss
Mossey turned 10 October 26th! We sang her a birthday wish, made her favorite Pumpkin Biscotti's, wore party hats to be festive, and showered her with extra extra kisses. Sweet Moss has been doing ok in her older age and was so happy to get a couple gourmet treats for her big day. Harper loves her so much and I hate to think about when she won't be with us anymore. But let's face it, she is getting older and we really wanted to celebrate her big 10 in style.